We make it easy.
White-Glove NFA Form 1 and Form 4 Services
Purchasing a silencer, short-barrel rifle, short-barrel shotgun, or transferable machine gun can seem like a daunting process at first due to the complicated laws surrounding these NFA (National Firearms Act) items. In order to purchase them, buyers are required to file ATF Form 4 (Application for Tax Paid Transfer and Registration of Firearm) which comes with some complexity and long waiting periods.
Lemcoe Precision, LLC offers white-glove ATF Form 4 services that are guaranteed to make the purchase of a silencer, SBR, or SBS as easy as possible with only one in-person visit.
We also offer white-glove ATF Form 1 services for customers looking to convert their existing AR-15-style pistols into registered short-barrel rifles, and can provide everything needed to make your potentially-illegal rifle compliant.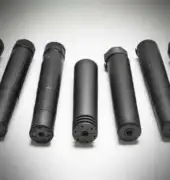 When purchasing a silencer, short-barrel rifle (SBR), short-barrel shotgun (SBS), or AOW, the ATF requires the buyer to first complete a Form 4 that allows a dealer like Lemcoe Precision to transfer the device to you.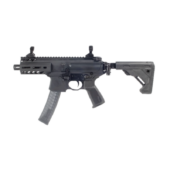 The Form 1 is somewhat similar to the ATF's Form 4, but requires some specialized steps that might be confusing for newcomers to the NFA world.